Resources
Resources, references and recommended reading
To subscribe please fill out the form below.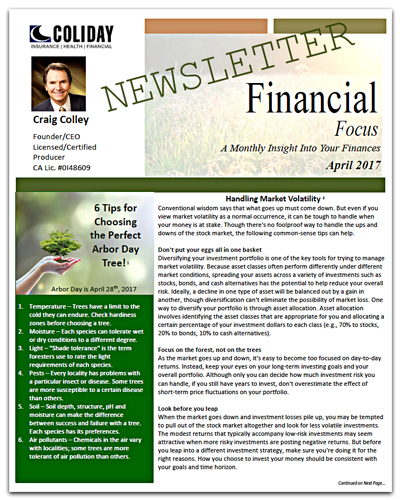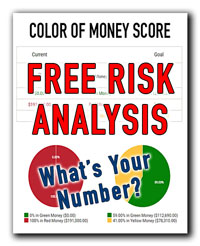 5 minutes – 11 questions
to find out how you assess
financial risk in retirement
Click to get started
Sign up below to receive your free digital copy of


The New Generation Retirement Guide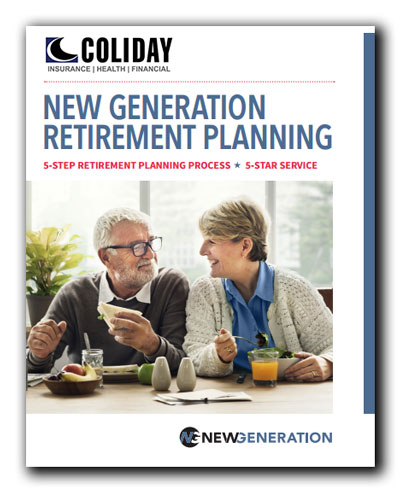 5-Step Retirement Planning Process
It wasn't so long ago that retirement meant a pension and a gold watch, but today's world looks much different than it has for generations past. From increased market volatility and historically low interest rates to the loss of pensions and the rising cost of health care, the burden of retirement falls more heavily on the shoulders of individual Americans than it ever has before. But you don't have to carry it alone. 
5-STEP RETIREMENT PLANNING PROCESS
1. Selecting a Financial Services Professional
2. Fact and Feeling Finding
3. Planning
4. Solutions and Executing
5. Ongoing Relationship
New Generation Retirement Planning is a holistic approach to retirement planning. It consists of a five-step retirement planning process that incorporates three hallmarks of our company – stewardship, transparency and technology.
Together, we will traverse five important steps in the New Generation Retirement Planning process, where you will explore key areas that are fundamental to successful retirement planning. You will be confident knowing that you have given careful consideration to risk exposure, income planning, legacy planning and tax strategies.
Let us craft a plan uniquely suited to help you thrive in this new generation of retirement.
5-STAR SERVICE
With a focus on a new generation of retirees, our company uses the New Generation Retirement Planning process, which is based on three hallmarks of successful retirement planning: stewardship, transparency and technology.
STEWARDSHIP 
Finding a trusted financial services professional is one of the most important elements of planning your retirement. Providing you with a stewardship level of service means we have the responsibility to present solutions that are suitable for your situation. Our commitment to you is that we will always keep our focus on your goals and objectives and will  act with transparency throughout our relationship.
TRANSPARENCY 
Our commitment to transparency ensures that each step of our work together is recorded and that every document and report are easily accessible to you. This allows us to track the evolution of your plan and make any necessary adjustments to it along the way. Our commitment to transparency is visible through a strong foundation of technology.
TECHNOLOGY
We think the challenges you face in retirement today are more complex than those faced by any other generation, but the right technology can make managing and organizing your retirement an easier process.
Our office utilizes Generational Vault, which is a proprietary online portal accessible through our website. It contains the necessary tools to help make decisions appropriate for you and your retirement. It also serves as the vehicle to document and record our commitment to act as a stewardship and act with transparency throughout our relationship.
Sign up below to receive your free digital copy of


The New Generation Retirement Handbook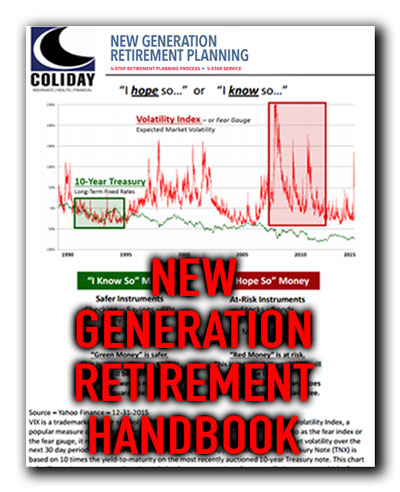 Analyzing your risk tolerance
It's all about YOU:
Goals

Life Stage

Current Situation

Investment Experience

Planned Income

Attitudes & Values
Money Question?
If you lost 50 percent in your retirement account, what percentage would you have to gain to recover the losses?
Understanding Social Security
MANAGE IT LIKE AN ASSET
On average, Social Security makes up 64.8 percent of total household income.
A CRITICAL
RETIREMENT DECISION
In fact, the difference between the best and worst Social Security decision can be$30,000, $50,000 … even up to$190,000 in lifetime benefits!
MAXIMIZING YOUR SOCIAL SECURITY
Every dollar you increase your Social Security income by means one less dollar you have to take from your nest egg to supplement your income.
Creating retirement income
PREDICTABILITY
How resilient will your income be to market fluctuations?
LONGEVITY
Will your income be enough to satisfy your lifetime needs?
EFFICIENCY
How much of your assets need to be earmarked for income?
A more EFFICIENT income strategy can provide the same income stream with less dedicated assets.
Sign up below to receive your free digital copy of


The Social Security Guide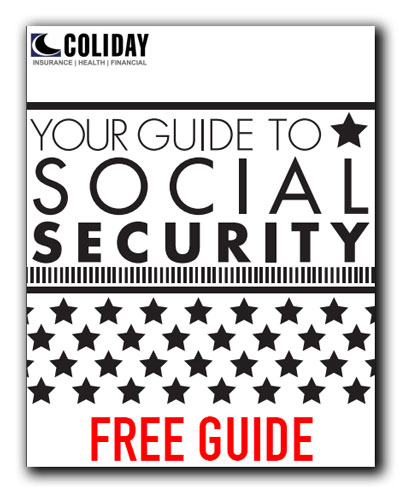 HOW SOCIAL SECURITY WORKS
• When you receive a paycheck from your employer, you pay into Social Security
• 6.2% of your salary is paid by you and 6.2% is paid by your employer
• 40 credits are needed to be eligible to receive benefits
• 1 credit for every $1,260 made annually
• Maximum 4 credits per year
• Highest 35 years of earnings are used to determine your Social Security benefit
• If you work less than 35 years, the missing years are counted as zero
• 2016 average Social Security benefit is $1,341
• Maximum benefit for 2016 is $2,639
• Maximum taxable income is $118,500*
Determining Your Primary Insurance Amount

In 2011, the Social Security Administration (SSA) stopped sending paper statements to Americans, which saved an estimated $70 million. In 2012, the SSA resumed sending statements to those age 60 and over. However, it can still be challenging to determine the amount you will receive when you begin taking payments.
You can find this information by either calling the SSA or visiting its website
(www.ssa.gov). You may also work with a financial services professional to help you get the answers you need to make an informed decision.
When Can You Start Receiving  Your Social Security Benefit?
You may begin to receive early benefits from Social Security at age 62. If you start before your Full Retirement Age  (FRA); however, your benefit will be reduced. At age 62, your benefit will only be 75 percent of your Primary Insurance Amount (PIA). Depending on your lifespan, this can drastically reduce the amount of Social Security you receive over your lifetime.
Each year you delay receiving your Social Security benefit, your payment will increase. Once you reach your FRA, you can begin receiving your unreduced, full PIA. You can continue to delay receiving benefits until age 70. Your benefit will increase by 8 percent each year, from your FRA until a max at age 70. By delaying payments from FRA to age 70, you can receive a 32 percent increase in benefits.
Sign up below to receive your free digital copy of


The Social Security FREE report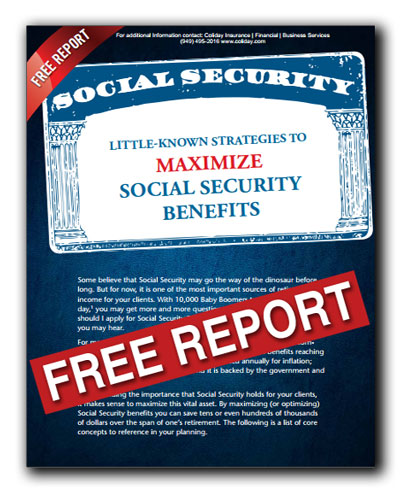 LITTLE-Known Strategies to
MAXIMIZE SOCIAL SECURITY
Some believe that Social Security may go the way of the dinosaur before long. But for now, it is one of the most important sources of retirement income for your clients. With 10,000 Baby Boomers turning 62 every day,1 you may get more and more questions about Social Security. "When should I apply for Social Security Benefits?" is one of the biggest questions you may hear.
For many middle income married couples, Social Security benefits com-prise 20% – 50% of their retirement income with lifetime benefits reaching upwards of $500,000.2 Social Security is adjusted annually for inflation; benefits can be taxed up to 85%;3 and it is backed by the government and guaranteed for life.
Understanding the importance that Social Security holds for your clients, it makes sense to maximize this vital asset. By maximizing (or optimizing) Social Security benefits you can save tens or even hundreds of thousands of dollars over the span of one's retirement. The following is a list of core concepts to reference in your planning.
Optimization overview
 Delay.
The longer you wait to receive Social Security, the bigger your benefit – up to age 70.4 Spousal strategies. Married couples can tag-team on each others' benefits. One spouse can delay their benefit to allow it to grow and claim "spousal" benefits, which are half of the monthly benefit that the other spouse receives. Once the delayed benefits reach their maximum the spouses can switch. 
For example, say a 59 year old wife and 61 year old husband use this method. She starts benefits at 64 while he claims spousal benefits until 70, and then starts his own benefits. Assuming they both have average life expectancies, of 82 for him and 86 for her,5 they will have received roughly $76,000 more than if they had both started claiming benefits at 62.
Life expectancy.
– If that same couple expects to live longer than the average life expectancy, her to 92 and him to 88, they can wait until she is 66 to claim spousal benefits. Both spouses can defer their benefits until she is 69 and he is 70. They would then receive $137,000 more.
– Unless you have a medical history that expects a shorter life span, it is more efficient to prepare for a longer one.
Sign up below to receive your free digital copy of


Medicare and You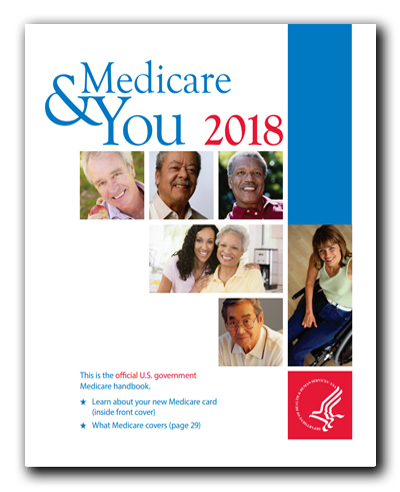 1 Source: Medicare.gov
Welcome to "Medicare & You"

1

 
Since the health care law was passed more than 6 years ago, we've seen a transformation in this nation's health care. We've covered 20 million more Americans, while providing higher-quality care at reduced costs.
And now, the Quality Payment Program, the result of a bipartisan bill passed last year, builds on these improvements. This program helps make sure Medicare doctors are rewarded for providing improved care to you, instead of being paid based on the number of services they order. To continue the progress, we're focused on these goals to help protect Medicare and help you get the most out of your health care:
1. Providing patient-driven health care. We want you to have access to health care that meets your needs and is delivered in a way that works for you. Helping you understand your care and options for care is
crucial to making heath care decisions that are right for you.
2. Supporting delivery of the type of care we all want. This is high value health care, with a focus on smarter spending and keeping people healthier. By continuing to invest in prevention, coordination of care, and quality, we're closer to reaching this goal.
3. Keeping our commitment to getting you the best possible health care. We want to make sure that all Americans have equal access to the same level of quality care at affordable costs. We must be transparent in our delivery of care and reduce unnecessary costs and admissions. 
We invite you to read this handbook to find out more about Medicare and
the ways you can stay healthy. As always, if you have specific questions
about Medicare, you can visit Medicare.gov or call 1‑800‑MEDICARE
(1‑800‑633‑4227) to find the answers you need. TTY users should call
1‑877‑486‑2048.